Premium Sponsors
Barfoot & Thompson Manurewa
Top Real Estate in the heart of Manurewa
Barfoot & Thompson is prominently located in the central Manurewa Township, and has been part of Manurewa since 1953.
This experience is backed up by some proven results. The top performing team at Barfoot & Thompson Manurewa sell more properties than any other company in the area, and the branch has been in the company's top ten of all 77+ branches twice in the past ten years.
The team's diversity matches that of the multi cultural suburb they live and work in, and they are proud supporters of the Manurewa community - from local sports clubs to local schools. As part of the Barfoot & Thompson network, they also have direct access to more buyers and sellers than any other agency.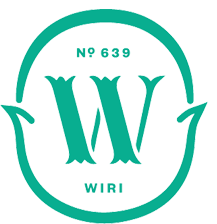 Woodside Bar & Grill
Manukau's favourite modern Kiwi bar and restaurant
We're sure you're going to love it here too, because we have a real focus on making Woodside a place where everyone feels at home.
We're down-to-earth, with a real Kiwi heart, reflecting the many peoples of our wonderful neighbourhood. An awesome venue for intimate outdoor concerts, with a mouth-watering food menu and a great selection of beer, wine and cider that'll have you coming back again and again.
We also have a fabulous private room available for functions, which we offer for free - please check in with our Functions team to note the T&C's. Plus, we'll take the hassle out of organising the event by doing the hard work for you!
So come on down and visit us or get in touch below and we will have a seat waiting for you.
Recover+
NZ's #1 Premium Quality Massage device
With a background in Physical Education and a career playing at various levels of football, one thing has remained constant for Founder Iwa Shaker, injuries and recovery. It is a cyclical process that all sports people and athletes endure, something usually born out of tight muscles or poor recovery practices. Recover+ have embarked on a journey to produce a powerful yet aesthetically designed device that will not only be convenient, but also one that added value to a person's life. Recover+ have collaborated with many fitness experts and enthusiasts to ensure their products provide the industries leading experience and sourcing the highest quality materials.
Recover+ are on a mission to help everybody take control of their own performance and reach their full potential by giving all individuals the products and knowledge they need to recovery effectively.
Swift Mortgages
Where Dreams come Home
Whether you are looking for First Home Loan, Mortgage Refinance, Investment Loan, Construction Loan, Asset Finance or Insurance, you are at the right place!
Swift Mortgage Advisers have been helping people like you find the right loan and insurance from New Zealand's leading banks and lenders, and insurance providers.
Ako Adventures
Ako Adventures offers a safe and nurturing home away from home where children love to learn and parents can trust their child is getting the very best standard of education and care.
Ako Adventures is located in beautiful South Auckland, at Russell Rd, Manurewa.
Ako Adventures have an open door policy and encourage parents/whānau and caregivers to spend time getting to know their teachers and the routines they incorporate into their programme. Ako Adventures believe it is important to understand and support your values and beliefs within a nurturing learning environment.