Our Story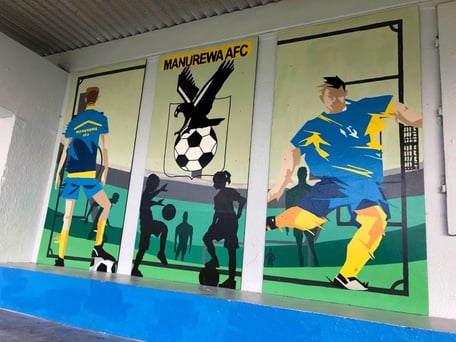 Our History
Manurewa Association Football Club is situated in the heart of South Auckland. In 1959 Manurewa A.F.C, as we know it today, was founded. The original home grounds were at War Memorial Park but in 1964 the club relocated to Gallagher Park, where football was played up until the end of the 1996 season. In 1997 we returned back to War Memorial Park and remain there to this day. 1978 was the year that saw us win the Northern League First Division, Chatham Cup and Adidas Challenge Cup. A unique treble not achieved by anyone before or since. 1983 saw us win the National League and in 1984 we reclaimed the Chatham Cup.
Our club has had several New Zealand Representatives playing for us:
J. Leijh 1974, Greg Hough 1977, Chris Turner 1979/80, Mark Armstrong 1979/80, Dave Bright 1979/80/81/82, Shaun Baxter 1979, Frank Van Hattum 1979/80/81/82, Lee Stickland 1980, Alister Elder 1980, Sam Malcolmson 1981, Greg Little 1981, Alex Metzger 1981, Peter Simonson 1982, Steve Sumner 1983, Mike Groom 1983, Keith Mackay 1983, R Feitsma 1984, Kevin Birch 1984, K Garland 1984, G Schofield 1987, C Tuaa 1987, G Wilkinson u23 1991, K Harlock u23 1991, M Byers u23 '1991, C Riley 1992, D Pereto u17 1993, T Parker u17 1993, P Russel Combined Services 1999, K Townsend u17 2000, M Eakins (NZ Futual) 2009, C Chappell (NZ Futual) 2010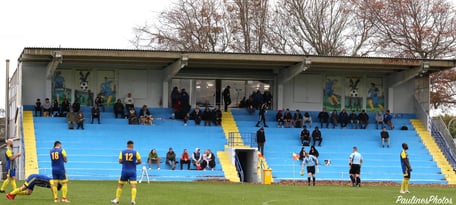 Our home ground is War Memorial Park, located at 16 Gibbs Rd, Manurewa, Auckland. Our beautiful grandstand boasts historical imagery at the top with our vibrant blue and yellow steps overlooking our fields. Our clubrooms at War Memorial Park consists of three levels with our mezzanine that overlooks all fields. You can find a nice range of beverages at our bar and a kitchen full of hot food, perfect for a cold winter's day watching footy.
Our alternative pitch is Jellicoe Park, which can be found just around the corner. Jellicoe Park is the home of this year's Men's First Team.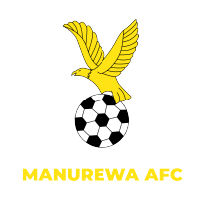 Our Name
Manurewa is Māori for "drifting kite". The name refers to a kite flying competition where a kite line was severed and drifted away. The kite's owner was the chief Tamapahore who had a pā (fortified village) on Matuku-tururu (Wiri Mountain). The name Manurewa commemorates the incident by the name.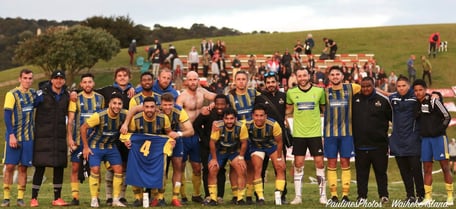 Our Teams
Manurewa AFC currently boasts a large number of Junior, Youth, Senior, Social and now, a Women's team. We're very fortunate to have a number of volunteer coaches who help make football a dream sport for our rangati of South Auckland.